The Stairway to Wisdom is a library of insights & action steps curated from brilliant books and sent in a growth-inducing weekly newsletter.
This premium newsletter is specifically designed to help you take what you learn and apply those insights to your life in a way that makes a meaningful, positively transformational difference over time.
We gather and introduce you to uncommon ideas and high-velocity concepts you can implement immediately to improve the quality of your life and your moment-to-moment well-being.
You'll be given strategies and advice on how to introduce them to your life in a seamless fashion while being exposed to novel principles that most people have never heard of before.
This is NOT a repository for cliches or overshared quotes. It's a space to discover the works of brilliant minds who have already grappled with - and answered - some of life's most difficult questions.
---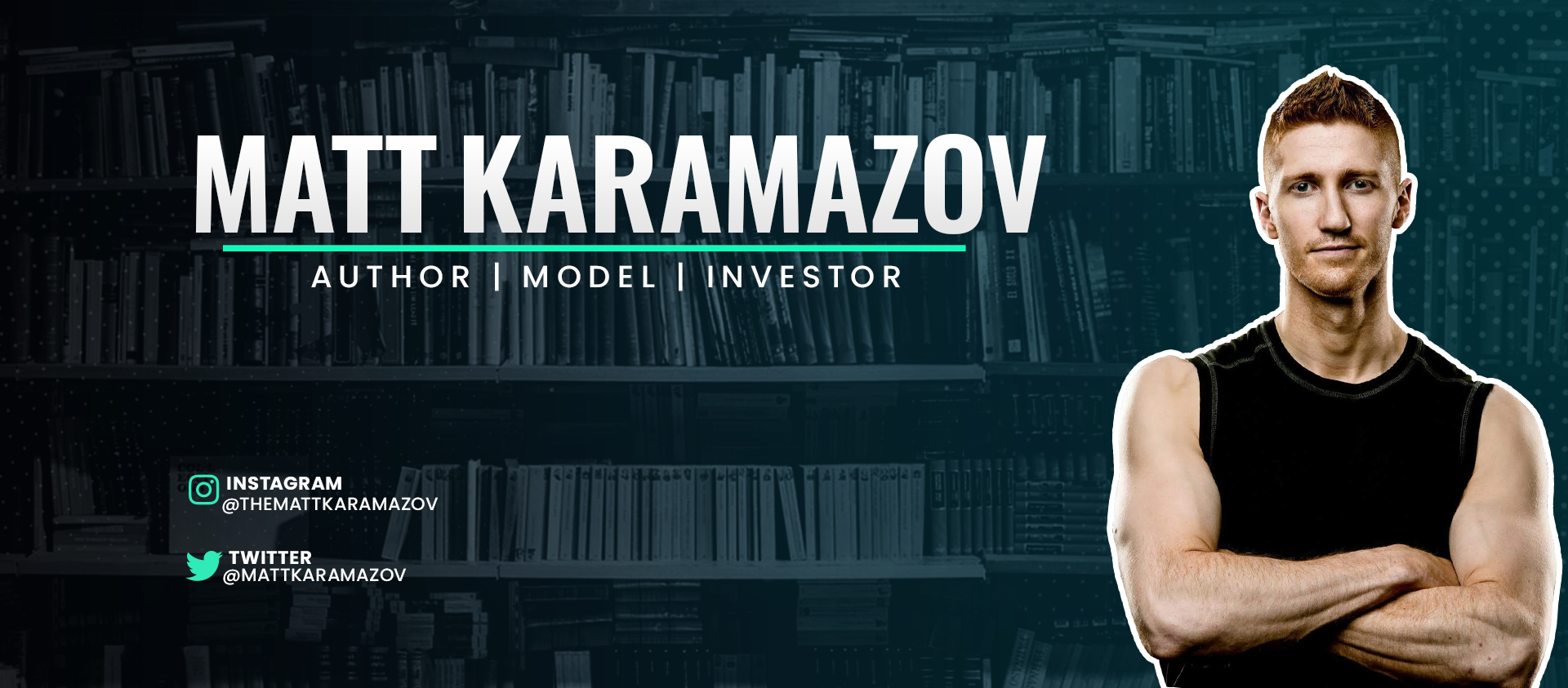 About Matt Karamazov:
Matt is the lead researcher for the Stairway to Wisdom, and he writes all the book breakdowns and the newsletter each week. He also wrote this "About" page, so let me switch into the First Person now and tell you a little bit about myself.
I live in Canada (members of the HighExistence team work remotely from all over the world), and I am extremely - fanatically - devoted to spreading literacy, teaching kids how to read, and inspiring people to seek out the knowledge and wisdom that's just waiting for them inside the greatest books ever written.
I've had quite a few "careers" - everything from being a nightclub bouncer to being the head of an international record label with worldwide distribution - but I've finally found something that I want to give everything to, and that's the Stairway to Wisdom.
During a period of about 8 years in my twenties and early thirties, I carefully read and took notes on more than 1,000 books. Having done so, and witnessed first-hand the astonishing, transformational power of books and literature, I've become obsessed with sharing the best ideas from the best books with as many other people as I can.
That's what I'm trying to do here. We (myself and the rest of the team) noticed a huge gap in the market for book summaries that had heart, that seemed like the person writing it actually, you know, read the book, and was truly excited to share what they've learned. That's me. I pick these books because I've found things inside them that are just wonderful, and I couldn't not share them.
So there you have a few words about me and my mindset every time I sit down to write these book breakdowns for you guys - I realize that you have a lot of choices when it comes to book summaries, but ours are written with care, and with deep respect for you, the reader.
I'm looking forward to seeing the kinds of radical, stupendous changes that these books and ideas inspire in your life, and I'm extremely grateful that you've decided to ascend the Stairway to Wisdom.
---

About HighExistence:
HighExistence is one of the world's leading personal development websites and an international self-improvement community, dedicated to exploring the frontiers of the human experience.
We're creating a collaborative community of change agents and way finders who are ready to do their part in making the world a better place, and we attract people who have decided to build their lives around wisdom, wonder, and well-being.
Transcend the Ordinary. Rise Above the Noise. Keep Evolving. Make Your Life Everything it Could Be. Join HighExistence.