---
Welcome back to the Stairway to Wisdom!
I'm back after a brief hiatus and ready to deliver some epic new book breakdowns in the coming weeks!
Today we've got Do Hard Things, by Steve Magness, a book that turns traditional ideas about mental toughness inside out and guides us along a new, better pathway we can take to develop our full potential and achieve competitive greatness.
In this issue of the newsletter, we've also got a profile on the challenging, maddening, but also brilliant Irish novelist James Joyce, three books that will help you survive anything, wisdom from a value-packed book that teaches you everything you didn't learn in school, and more!
So let's get started!
---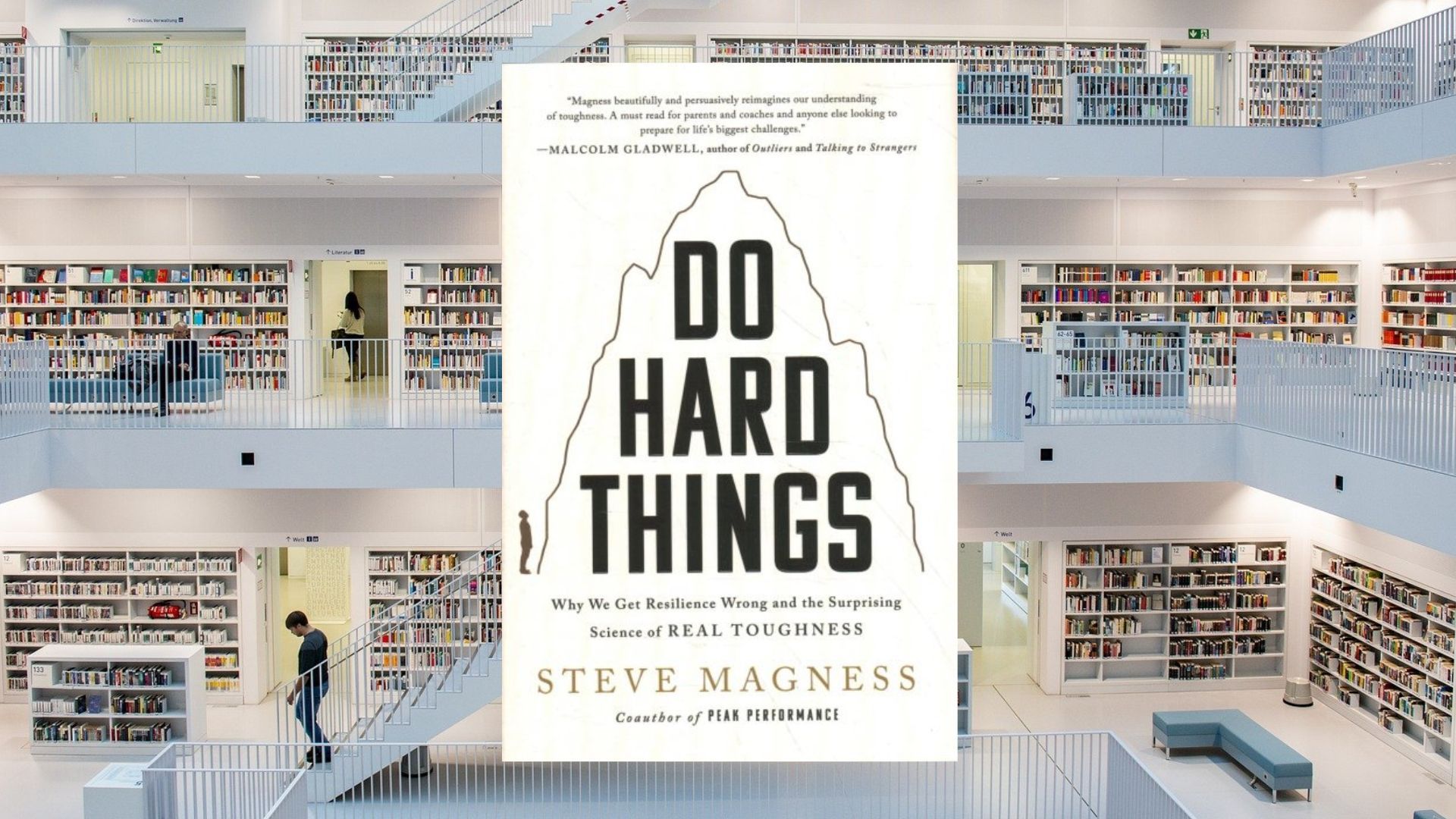 "Real toughness is experiencing discomfort or distress, leaning in, paying attention, and creating space to take thoughtful action. It's maintaining a clear head to be able to make the appropriate decision.

Toughness is navigating discomfort to make the best decision you can. And research shows that this model of toughness is more effective at getting results than the old one."

-Steve Magness, Do Hard Things
---
We've never really understood the true nature of mental toughness until now.
Before Steve Magness and the pioneering scientists whose research he presents in this book came along, we've seen only one side of it, and this book will show you that there's more to toughness than we usually realize and more inside you than you've ever known.  
The old model of mental toughness was based on fear and ridicule, shame and doubt. It was based on hiding all evidence of weakness, and the old style of coaching and leadership involved yelling and screaming at people until they get closer to what we wanted them to be - not for the purpose of allowing them to reach their full potential.
That changes today, and it changes with this book, Do Hard Things.
Steve Magness is a high-performance coach and scientist who works with Olympic athletes and people of comparable ability and prowess, and his book is a compelling and useful attempt to "fix" our old definition of mental toughness and replace it with something more flexible, more insightful, and ultimately, more useful.
Do Hard Things draws from the very latest in science and psychology to teach us how we can work with our body, emotions, and feelings, and how we can shift the very meaning of discomfort in our minds by leaning in, paying attention, and allowing ourselves the mental freedom to perform at the highest level of which we are capable.
The new model of toughness is all about embracing reality, listening to what our body is trying to tell us, responding instead of reacting, and transcending discomfort by tapping into the deeper meaning behind it all. The old model made everything look like a nail, so the only tool it could offer us was a hammer.
There's everything in this book from mindfulness, military case studies, psychology, neuroscience, philosophy, and more, and it all comes together in a wonderful book that ends up being more growth-focused, intent on building you up, rather than tearing you down. Focusing on what's right with you, what you can accomplish, rather than what you lack or what is temporarily out of reach.
You already have everything you need within you in order to become more resilient, stronger, tougher, more flexible, and more adaptable. To paraphrase the great psychologist, Abraham Maslow, toughness isn't about adding something to you that isn't there already, it's about acting, striving, and competing as the person you are...with nothing taken away.
--> Read the rest at the Stairway to Wisdom!
---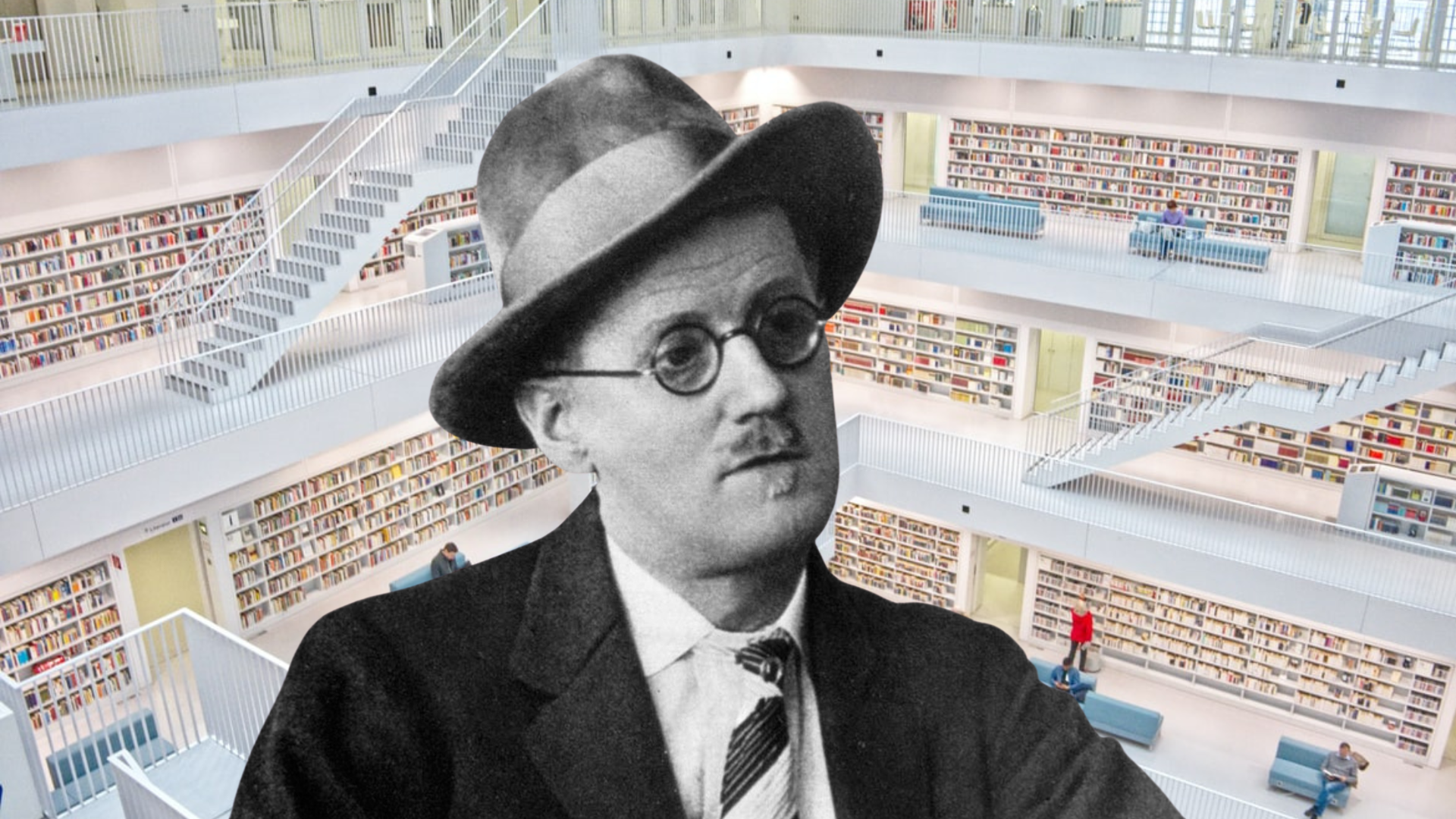 Inside the Mind is where we take you deeper into the life and thought of a major literary figure, someone who has had an extraordinary impact on our collective knowledge and wisdom.
Today I'm featuring James Joyce (1882-1941), an Irish poet, novelist, and literary critic who produced some of the most inventive, intricate, and challenging work of the 20th century.
Not everyone appreciates books like Ulysses and Finnegans Wake - they say Joyce was just trying too hard, too in love with his own brilliance to write a novel worth reading. But ever since I first attempted (and failed) to read Finnegans Wake, I've been awed by the sheer amount of intellectual labor that went into it.
I'll be the first to admit: Finnegans Wake is damn-near impenetrable, and the fact that that was Joyce's intention just kinda makes you mad at him for doing this to you. But I mean, the book ends in the middle of a sentence and begins in the middle of the same sentence, turning it into an infinite loop.
I think that's pretty cool, although it didn't stop me from throwing the book against the wall after trying to decipher all these portmanteau words and obscure references and his infuriating stream-of-consciousness writing style. Needless to say, I didn't finish it.
There's so much about James Joyce that I can't fit here, even though I'd like to. I am actually interested in reading an entire biography of him, but this Wikipedia article is an excellent place to start.
I will, however, mention one thing I found having to do with him being drinking buddies with Ernest Hemingway and James asking Ernest to fight his drunken battles for him. Not that you can trust too much of what Hemingway says, but these are his own words:
"We would go out to drink and Joyce would fall into a fight. He couldn't even see the man so he'd say, 'Deal with him, Hemingway! Deal with him!'"
---
A Few Quotes from James Joyce:
"Shut your eyes and see."
---
"Think you're escaping and run into yourself. Longest way round is the shortest way home."
---
"History, Stephen said, is a nightmare from which I am trying to awake."
---
Start with This Book: Dubliners, by James Joyce
Another Good Place to Start: A Portrait of the Artist as a Young Man, by James Joyce
---
Wisdom in Action: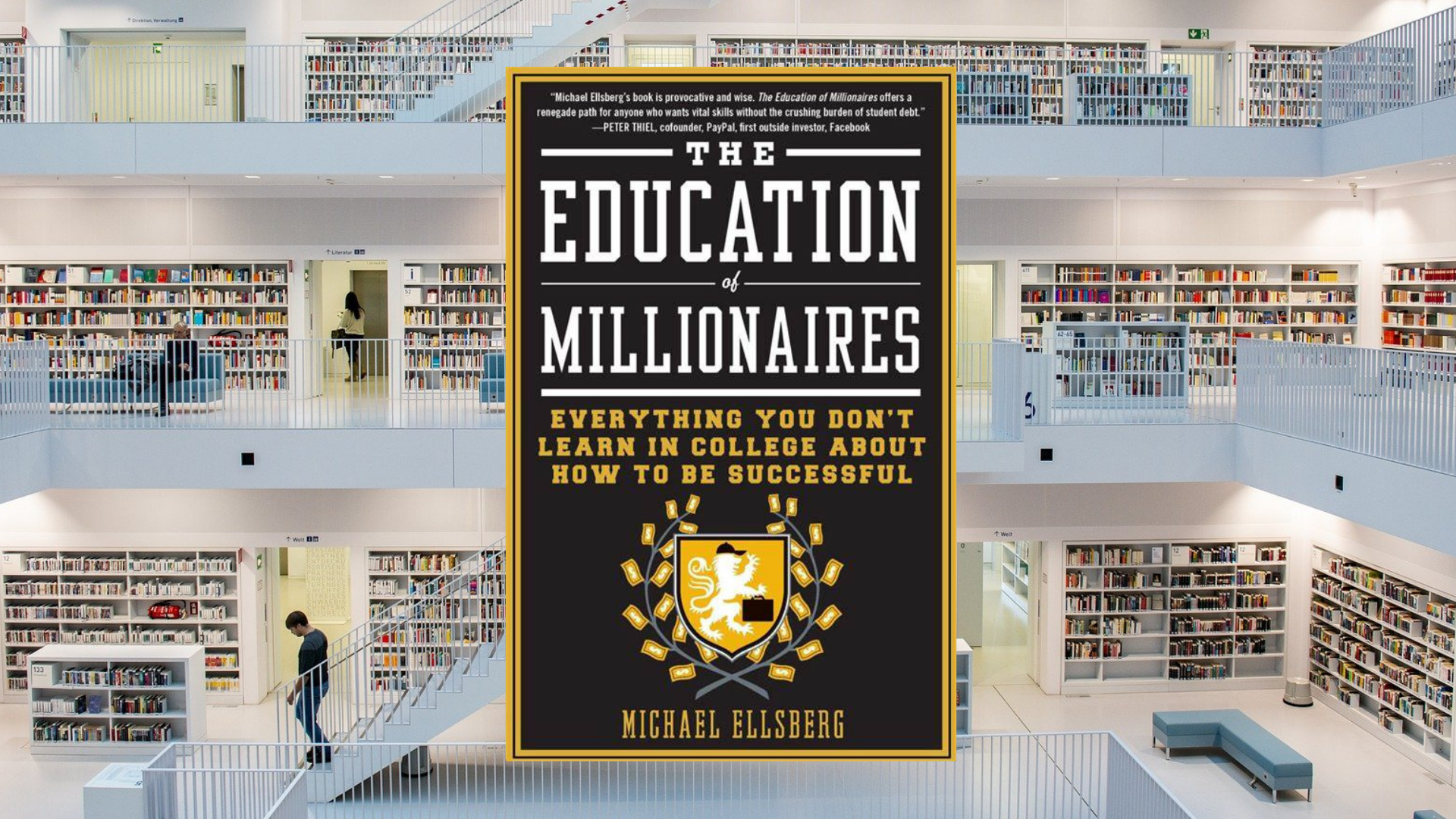 You'll notice that every book summary in the Stairway to Wisdom comes with Action Steps. That's because when you really want to bring about changes in your life, knowledge is not enough.
After learning and knowing, you must do.
We want every one of our readers to see and feel their lives changing for the better, immediately and over time.
So in this section, we've taken all three Action Steps from The Education of Millionaires, a potentially transformational book about the essential life skills they never teach you in school, and put them right in front of you so that you can take action today:
#1: Reduce Your Liabilities and Start Building Assets
This is the very first step toward financial independence, and it's a crucial starting point on your entrepreneurial journey. You need to be able to lift your gaze above your current financial situation if you're ever going to be able to move toward anything better, and gaining control over your debts and liabilities is how you do that.
You can barely help anyone if you're poor, overworked, or stressed, so you need to get this right first. It's essential if you want to be able to think more clearly and make better decisions.  
So right now, today, list everything you owe and every financial or time obligation you have and put together a plan for eliminating much of it. You don't want to owe money to anyone, and you want to have as much control over your time and your schedule as possible.
Even if the total amount seems intimidating today, the important thing is just to get started and, perhaps just as importantly, avoid adding any new obligations. Instead of buying a new car or upgrading your hotel room when you go on vacation, reduce your expenses and financial outlays and put that money toward building your dream, even if you don't know yet exactly what that life will look like.
---
#2: Read 10 Books on Marketing, 10 Books on Sales, 10 Books on Leadership, 10 Books on Business, and 10 Books on Human Nature
Most people don't read at all, and if you read just 10 books in each of these key areas - and study them closely - you'll put yourself at the very top of your field in a very short period of time.
Hardly anyone is doing this, and if you do, then you'll be at an immediate advantage, and people will also have a hard time catching up to you.
You don't need to know every little tiny thing about these major topics, just the broad, underlying principles. Then, when you've developed a baseline understanding of things like sales, marketing, and leadership, the next step is to go out and apply what you've been learning.
---
#3: Reach Out to Someone You Can Help with Their Problems
A huge part of building your network is simply realizing what other people are struggling with and offering your unique contribution toward helping them solve their problems.
You don't have to be well-known in order to do this, you just have to care enough to show up, offer your support, knowledge, and encouragement, and do this without expecting anything in return.
People will often reciprocate, and you'll build extremely strong connections by doing this, but it's also one of those things that are worth doing for their own sake. If nothing else happens except you help another human being with a problem they're struggling with, then you can safely call that a win.
Read the Full Breakdown: The Education of Millionaires, by Michael Ellsberg
---
From the World of Reading: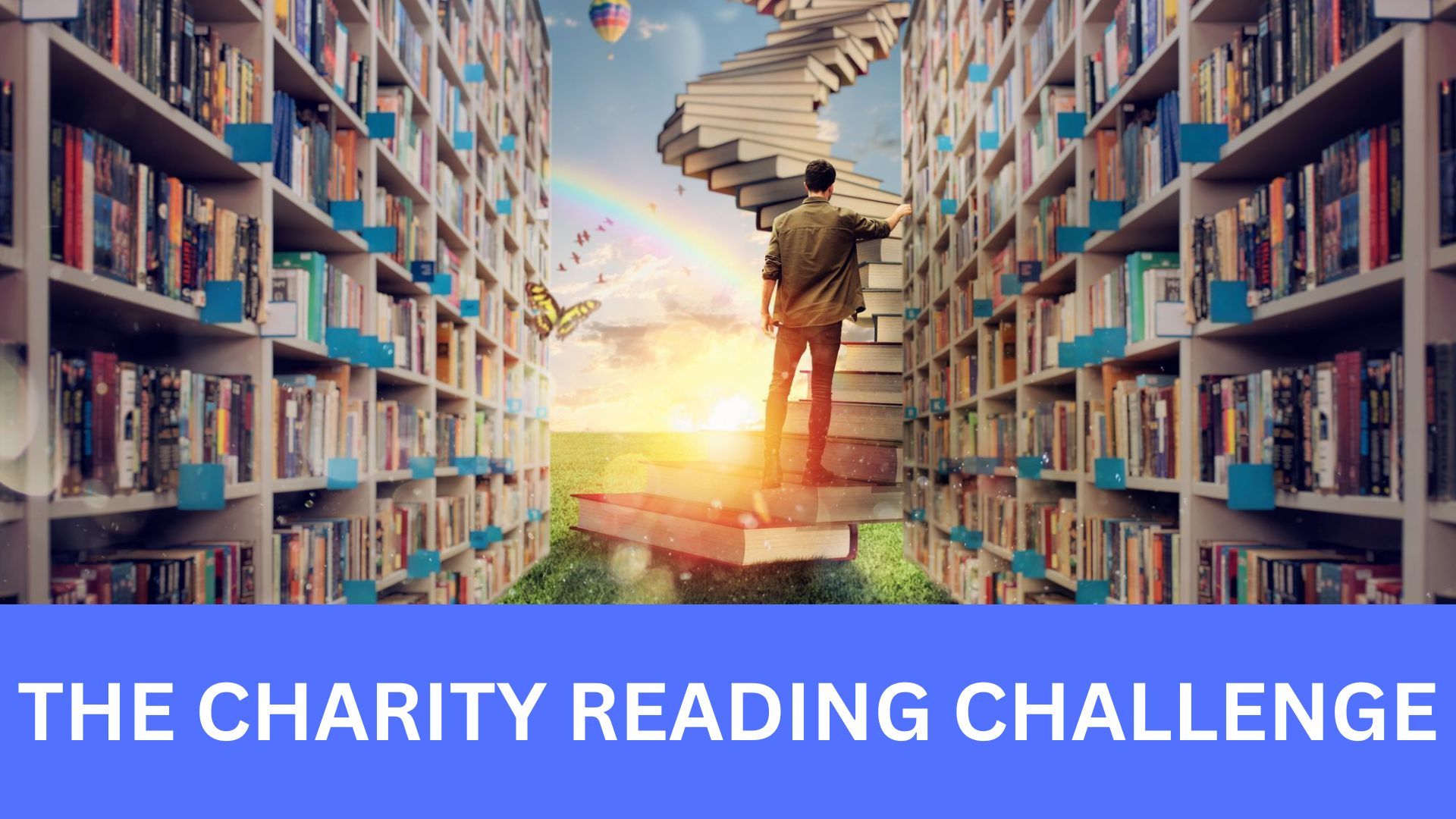 I just kicked off something that I think is pretty cool - and I've received some excellent responses so far too! It's the Charity Reading Challenge, in support of the children's literacy charity, First Book!
How it works is super simple:
Basically, you set the terms of your own Reading Challenge, and publicly (or privately) commit to reaching your reading goals for the month!
For example, in Month One I'm planning on finishing Sapiens, by Yuval Noah Harari, finishing You Owe You, by Eric Thomas (an audiobook), and finishing at least 8 other books on top of those.
For me, reading is literally my full-time job, but your goal for the month could be anything!
You could commit to reading 1 book a week, finishing a particularly challenging book that's been sitting on your shelf, staring and laughing at you seemingly forever...or you could simply pledge to read 1 page a day!
It's completely up to you, and it ALL counts.
The idea is to inspire people to hit their reading goals and to help out a phenomenal charity at the exact same time. And usually, the best way to achieve something BIG is to travel together.
In life, who you surround yourself with is supremely important, and so you're MUCH more likely to reach your goals when you're part of an active, supportive group headed in the same direction!
That's what this Challenge is all about.
So no pressure, but I do hope you join us! Books, libraries, and giving are involved, so you know it should be a good time!
Further Reading: The Charity Reading Challenge
---
Learn This Concept: Pearson's Law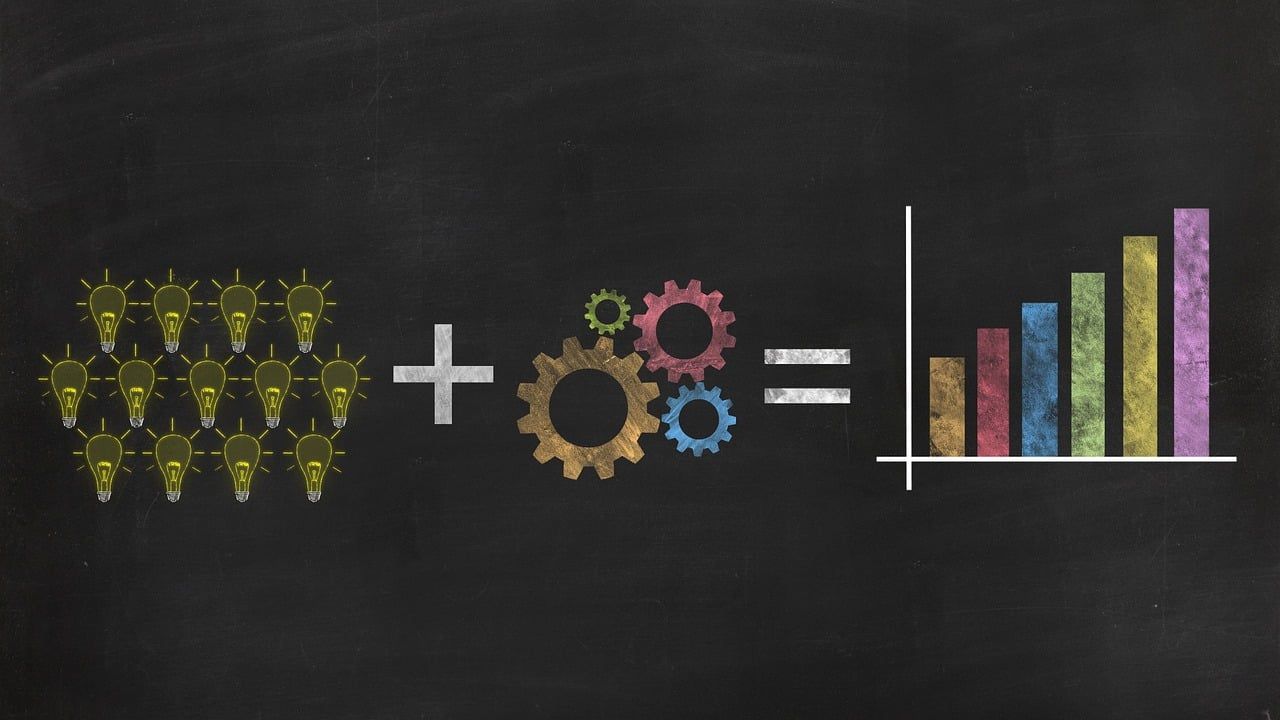 "When performance is measured, performance improves. When performance is measured and reported back, the rate of improvement accelerates."
As they say, what gets measured gets managed. That's why, if there's an area of your life in which you'd like to improve or experience different results, you need to pay attention to it.
That's where Pearson's Law comes in. For example, if you want your financial situation to improve, you can't hide from your current situation or ignore it. You have to face it head-on.
What I did personally was make a commitment to look at my bank balance every single day. I also printed off a list of revenue-generating activities in my business and made sure I attacked that list each and every day as well, focusing on the activities that get me paid.
This simple practice worked wonders for my financial life, and I also brought the same approach to bear on my sleep habits. I began using an app on my phone to track my sleep quality, and I'd try to beat my sleep score from month to month. And hey, what do you know? I started to sleep better! I started to wake up refreshed, instead of still tired from a lack of high-quality sleep.
An important aspect of Pearson's Law is also reporting on your progress, ideally to a peer group that is emotionally invested in your success. That describes the community I'm building over at The Competitive Advantage, my free Substack publication for winners and high-achievers.
You're welcome to join, of course, but even if it's "just" a close friend of yours whom you update on your progress, this will help you immensely. We usually travel further together, and Pearson's Law is always operating in our lives.
Further Reading: The Competitive Advantage
---
Three Books: How to Survive Anything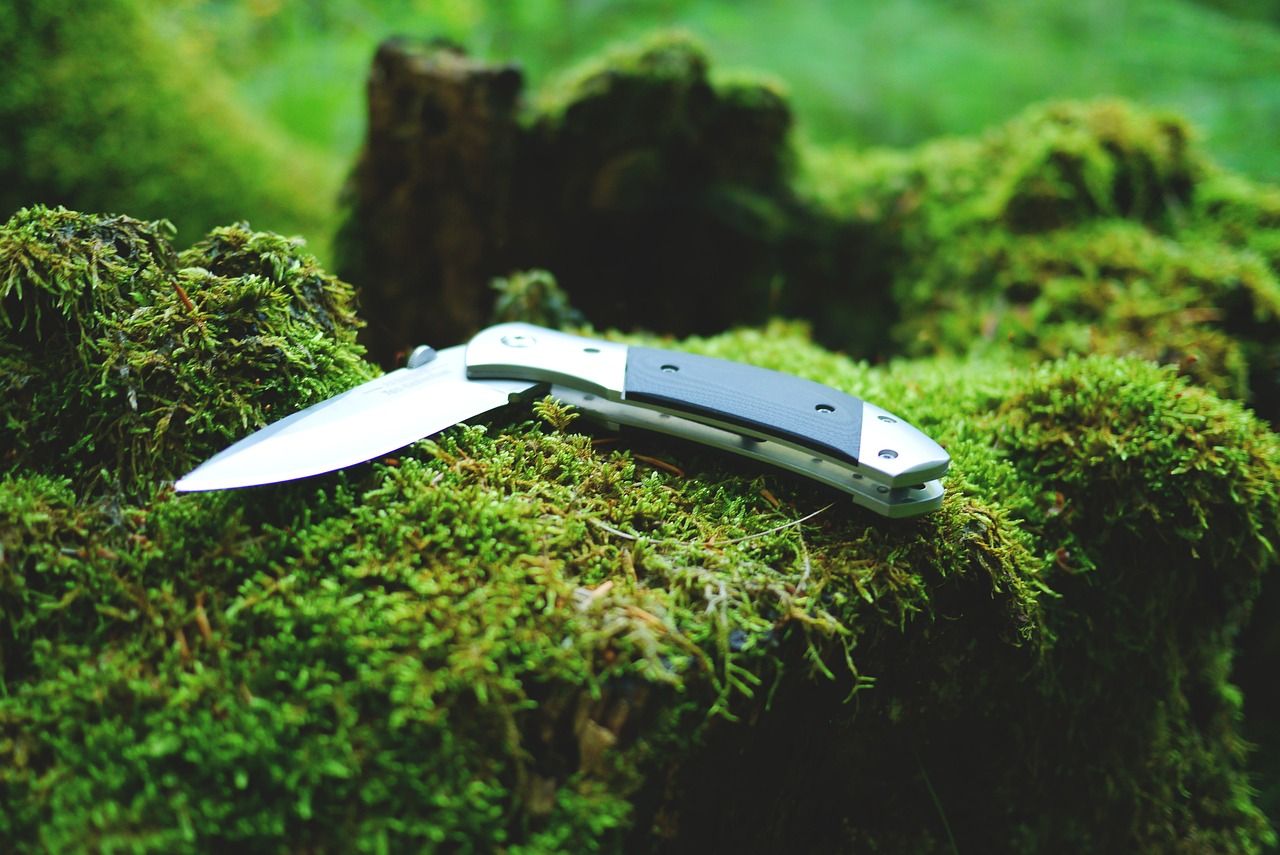 There is a book for every problem you could ever face. Whatever it is that you're dealing with, someone else has also gone through something similar, come out stronger on the other side, and written about it in a book.
With that in mind, here are three books that can help you build mental toughness, find new levels of self-discipline within yourself, and survive anything:
"Self-respect will always light a way forward."
This Book Breakdown contains 10 Key Ideas, 7 Action Steps, and 57 Book Notes. Read It Here.
---
"Impose what you want on your brain: Discipline. Power. Positivity. Will. And use that Mind Control to move your life where you want it to be: stronger, faster, smarter, quicker, friendlier, more helpful, more driven. Don't let your mind control you. Control your mind. And then you can: SET IT FREE."
This Book Breakdown contains 8 Key Ideas, 5 Action Steps, and 26 Book Notes. Read It Here.
---
"Real toughness is experiencing discomfort or distress, leaning in, paying attention, and creating space to take thoughtful action. It's maintaining a clear head to be able to make the appropriate decision.

Toughness is navigating discomfort to make the best decision you can. And research shows that this model of toughness is more effective at getting results than the old one."
This Book Breakdown contains 6 Key Ideas, 3 Action Steps, and 13 Book Notes. Read It Here.
---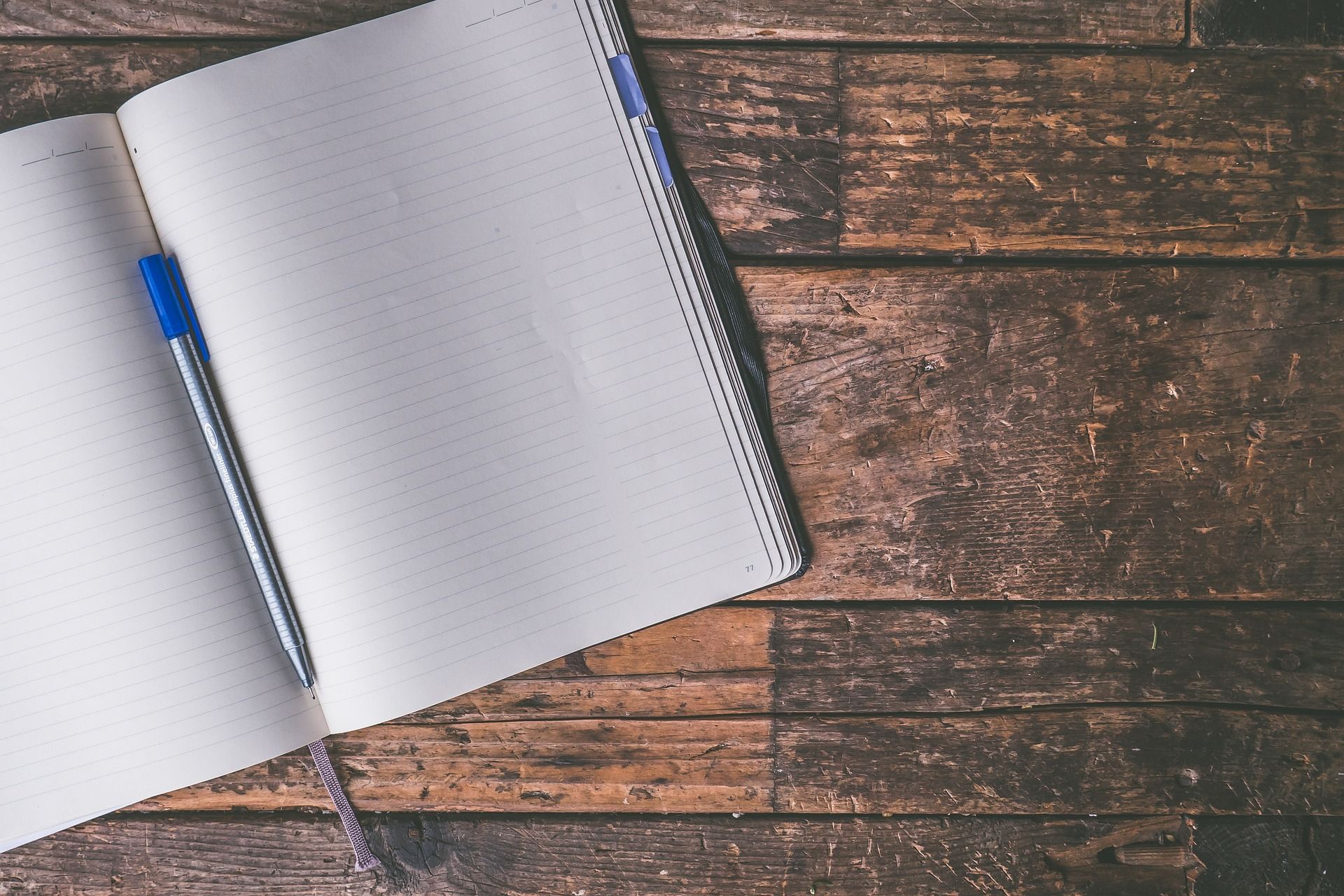 I was originally put off by the title of this one, even though it was blowing up on Instagram and it seemed like every Bookstagrammer I follow was recommending it heartily. My initial thoughts were, "But I don't feel bad! Why do I need to read this? It sounds…whiny and…weak." However, after blazing through it myself, I've found it's pretty much the opposite. And now I recommend it heartily!
The ideal reader here is the high-achiever, or wannabe high-achiever, who is already doing relatively well, but who endeavors to go further. The book starts off with some fairly simple – but important – foundational stuff that many successful people seem to struggle with, like breathing properly and getting enough sleep, and then it moves on to mindset, career success, and money, before finishing on a high note with respect to relationships and love.
A recurring theme here is the large impact over time of small choices that we are in control of. Simple, obvious stuff like breathing from the diaphragm and prioritizing sleep is well within our loci of control, and once we do regain control of these elemental life processes, a whole lot of other things are going to start falling into place as well.
Also important – and I'm so glad he references them repeatedly – is the raising of our standards. We don't rise to the level of our goals, but rather fall to the level of our standards, and in my own life, raising them has been a huge part of my success.
You get what you tolerate in life, and if you tolerate getting 4 hours of sleep and working 70 hours a week for a salary that's barely enough to live on, that's exactly what you're going to keep on getting. Ed Mylett calls this your inner thermostat, and if the temperature of your thermostat is set to some "comfortable" level, you're never going to achieve what you're truly capable of achieving. You have to turn up the heat.
My whole life changed when I started raising my standards – in all areas of my life – and this is one thing that this book is uniquely suited to help you do.
Nate's book is also extremely quotable, and he'll hit you with ideas that stay stuck in your head, like when he points out that "brands are for livestock, to show who owns them." Do you own your car, or your handbag, or whatever, or do they own you?
This book isn't the "only" one you need in order to level up. You should totally read and apply 100 more great books in each area and watch your life upgrade before your very eyes. But it's a wonderful resource, written in a friend-to-friend style that's both encouraging and helpful, and frankly, you're too human not to read this book.
---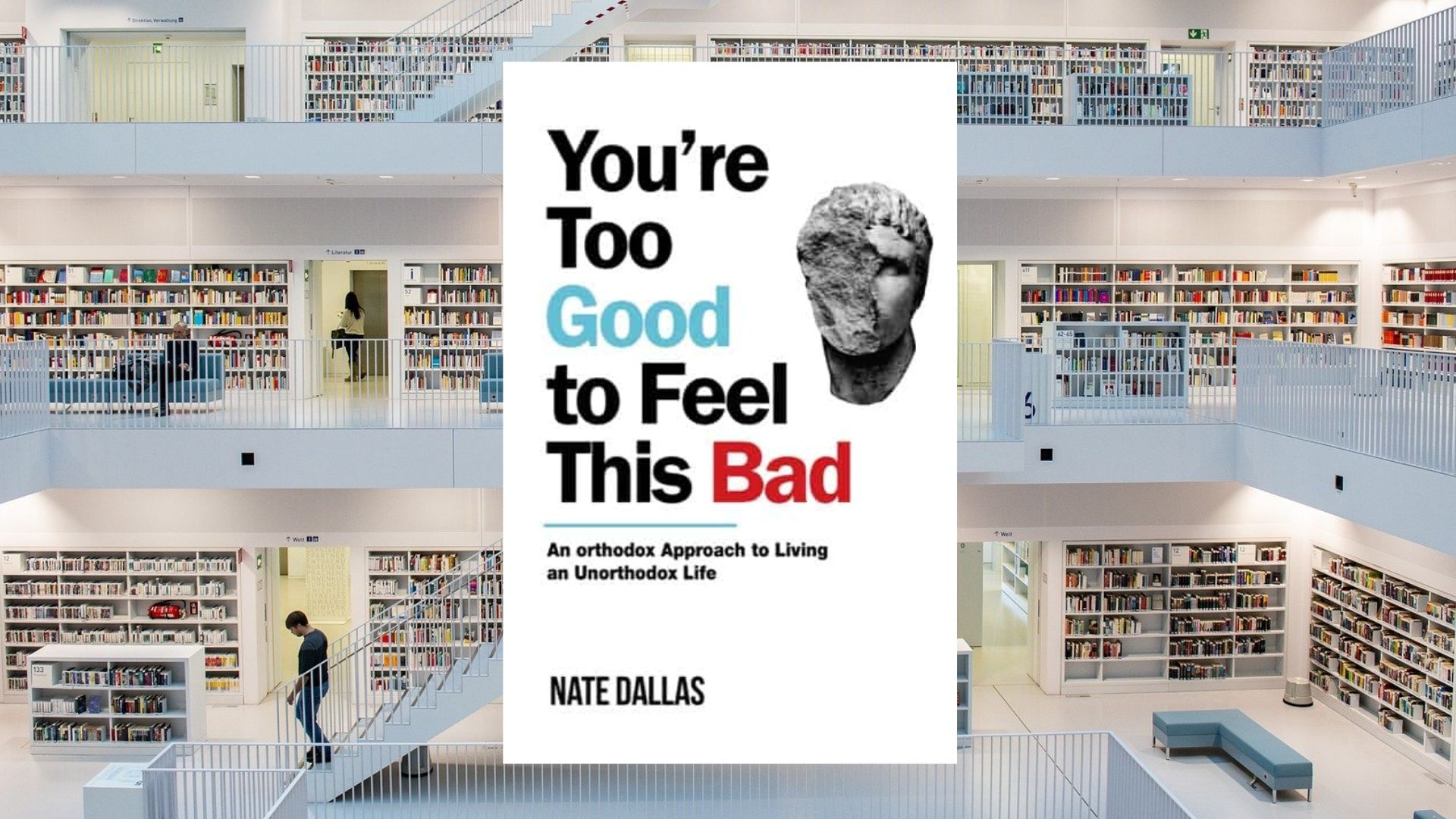 ---
​A SAMPLE OF MY BOOK NOTES FROM YOU'RE TOO GOOD TO FEEL THIS BAD:
"The problem is that we genuinely have no idea of what lies outside of the mediocrity. We don't even question the possibilities because we are ignorant of them. Our measuring scale is inadequate. We compare our lives to those of sick people, not to the people that are thriving.

I was one of the healthiest and happiest people I knew, but only because I measured myself within the median range of sick, unhappy, stressed, depressed, angry, broke, bored, unfulfilled folks. I am now functioning as an anomaly, several standard deviations away from the mean."
---
"I am not such a dreamer as to think that this material is for every person who picks it up. It's not. This is a manual for proven doers. It's for those people who sincerely hunger for growth and don't require extra external motivation every day to do demanding work.

Most people have goals, but the majority don't attain those goals. What most people do get is their standards. The three-word, simple takeaway from this book may be: raise your standards."
---
"Do we even care what type of fuel we are burning in the only body that we have?"
---
"When we know what is necessary, but cannot do it, our desire must be questioned.

It's possible that that thing is not very important and can be dismissed from our obsessive thinking. But often, it is worthwhile, and we have not fully considered the risks and benefits of both outcomes.

Asking what the pain will be next year, in five years, or ten, if we remain unchanged and do nothing, is a worthy exercise."
---
"We like to blame a lack of resources for our stagnancy, but the thing we are lacking is resourcefulness. We do what we want to do. If we want it bad enough, we will find a way.

When we will not move, we must be honest and admit that our desire is probably lacking. If unwilling to work, we should re-evaluate our desire."
---
"Aggressively defend against things that steal your time, energy, and potential."
Further Reading: Matt Karamazov's Notes from 1,150+ Books
---
What's Next?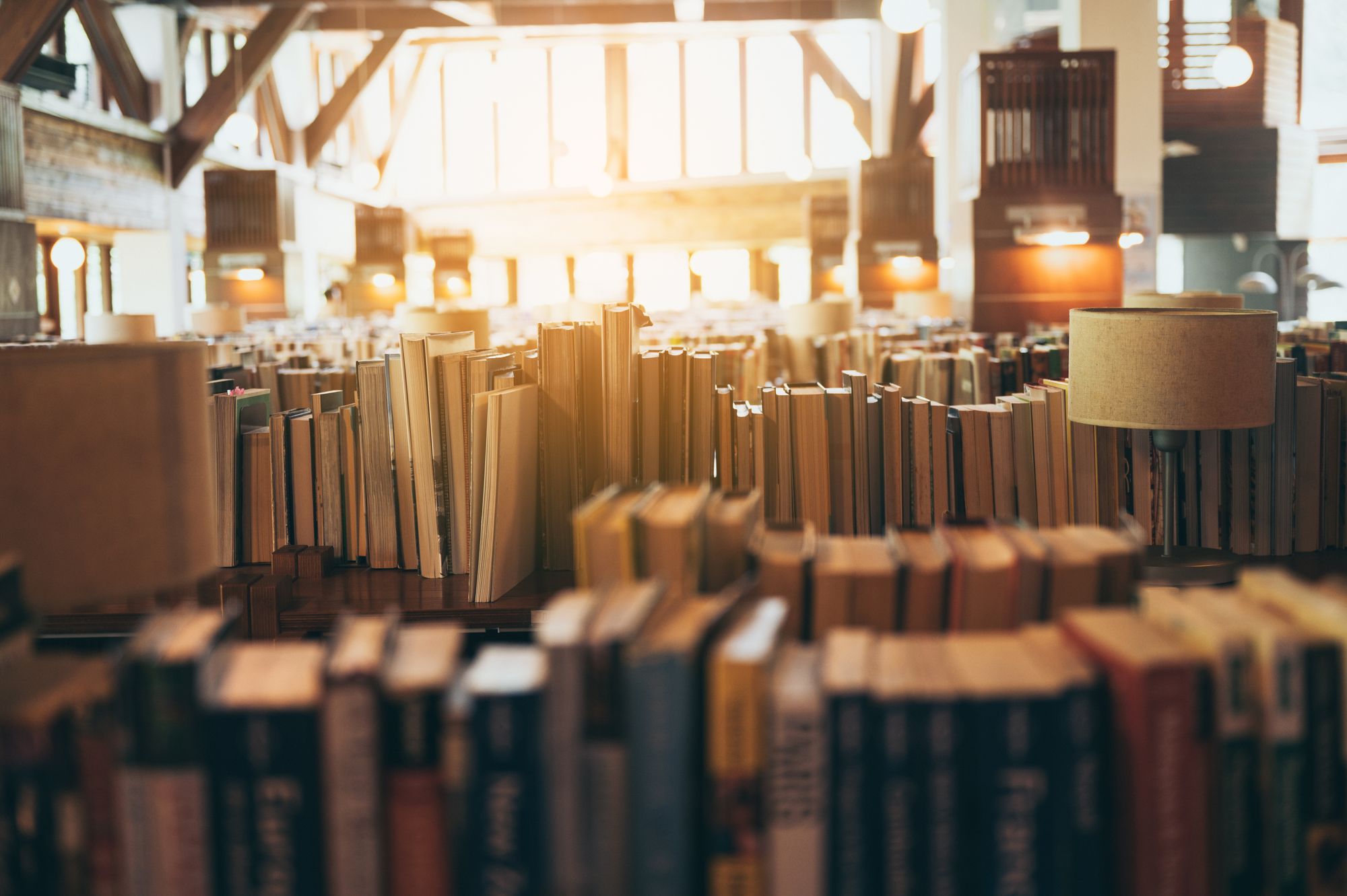 That's it for this week! Next week, I'll be back with more book breakdowns, inspiring thinkers, novel concepts, big ideas, reading tips, and more.
In the next issue, I will also be releasing the breakdown of Learn, Improve, Master, by Nick Velasquez, another essential book about learning and skill acquisition that will help you move within striking distance of your beautiful potential.
Also, if you have any bookish friends that you think would love the Stairway to Wisdom, you can click the button below and share it with them. I mean, what are friends for?
We covered a lot today, and again, thank you very much for joining the Stairway to Wisdom. The whole team is behind you! We all want you to win!
Until next time...and happy reading!
Matt Karamazov